BUSINESS CONTINUITY PLANNING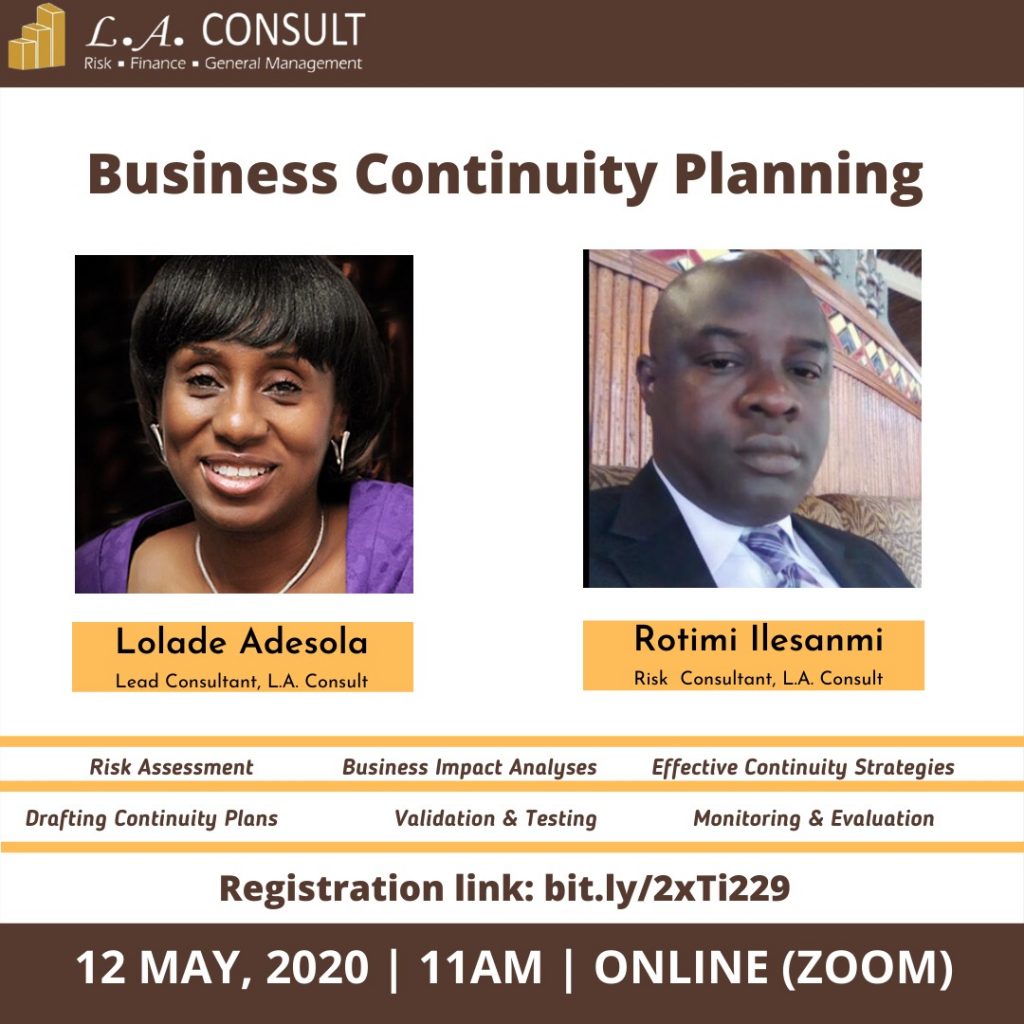 Date: Tuesday, May 12, 2020
Fee: N10,000 per participant
How successful are your company's plans to continue to operate and effectively meet clients' needs during this Coronavirus lockdown? Were you prepared?
Many businesses have established some form of Enterprise Risks Management Framework to proactively prevent and manage the various risks associated with their operations. However, despite our best intentions, some of these risks eventually crystallize creating adverse conditions that put our continued operations and even our existence in serious jeopardy.
Yet, many businesses do not go past Risks Management to Business Continuity Planning – which is the development of detailed Action Plans that enumerate how a business would recover from a negative event and resume operations with minimal interruption.
Imagine how many businesses would have been better off if they had effective Business Continuity Plans before the Coronavirus lockdown! Still, there are many other potentially crippling risks that businesses face daily.
Webinar Points
Risks Assessment
Business Impact Analyses
Disaster Recovery Strategies
Business Continuity Plans
Validation and Testing
Monitoring and Evaluation
Q & A Session
Join us online for the BUSINESS CONTINUITY PLANNING Webinar
Ololade Adesola has been working with clients on risks management and business continuity planning since she attended the Euromoney Risks Management training program in 2010. She has helped many clients locally and continentally to develop and implement effective risks management and business continuity strategies.
Rotimi Ilesanmi has been advising and training clients on how to carry out comprehensive risks assessment and implement effective risks management frameworks since 2014.